The Obas and people of Yewa have held a Town Hall Meeting with the Ogun State Governor, Prince Dr Dapo Abiodun, MFR as part of the 2023-2025 Medium Term Expenditure Framework (MTEF) and 2023 Budget.
At the meeting, our people thanked the Governor for the positive and notable efforts he has put into Infrastructural Development across Yewaland and Ogun West in general, in the area of road construction, education, health, housing, electrification and Agriculture, not leaving out Youth Development and Empowerment programmes. We also acknowledged the love and respect he has shown to our Obas and people.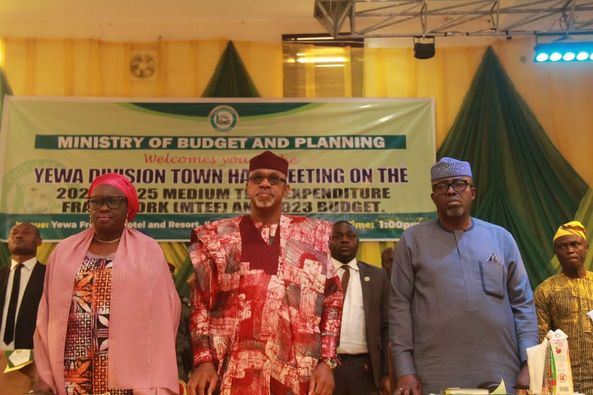 We requested him to fast track the completion of on-going projects, take on new ones, and upscale his presence across the five Local Government Areas and communities in Ogun West.
We are quite hopeful that the prospects and expectations from this Citizens' Engagement will not be lost, just as we are optimistic that this meeting will yield more dividends of democracy for our people, and elicit a robust mutual relationship beyond 2023.
Now the ball is in the Governor's Court. To oju ba yeju, ki ohun ma ye.