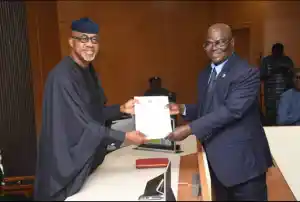 By Dotun Akintomide
Governor of Ogun State, Prince Dapo Abiodun and the Senator representing Ogun West Senatorial District, Senator Solomon Adeola (aka YAYI) will on Saturday, 30th September, lead other top dignitaries from across Nigeria and beyond to converge on Ilobi and Erinja Communities in the Yewa area of Ogun State, to honour the Inspector General of Police, Dr. Olukayode Adeolu Egbetokun and the Ogun State Head of Service, Mr Kolawole Peter Fagbohun.
Egbetokun and Fagbohun are to be feted at a Grand Reception/Homecoming Ceremony organized by the Ilobi/Erinja Coalition for Development, following their recent appointments recognising their industry and decades-old service to the nation A statement signed by Prince Femi Dokunmu on behalf of the organisers noted that the Ilobi/Erinja Coalition for Development derived its mandate from the "Traditional Rulers of the two twin communities, the Olobi of Ilobi, Oba Saliu Adedokun Ajibade and the Elerinja of Erinja, Oba Ebenezer Alani Egunjobi, (FCA); Chiefs and citizens of the two communities located in Yewa South Local government area of Ogun State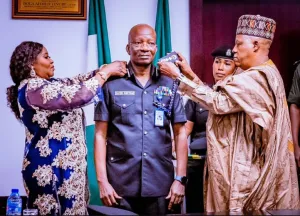 Commenting on the level of organization put in place so far ahead of the Grand event, the Chairman of the Coalition and Reception Planning Committee, Chief Atinsola Amore, said "the two communities are already wearing new looks and are agog with activities lined up for the event organized to honour and celebrate the duo."
According to him, while IGP Egbetokun is from Erinja-orile, Fagbohun hails from Ilobi – two Yewa towns at close proximity to each other.
Chief Amore continued: "the two communities are immensely grateful to President Bola Ahmed Tinubu and Governor Dapo Abiodun for giving our two illustrious sons these appointments which have given the duo the opportunity to serve the nation and Ogun State in these capacities, and have also brought great honour, pride and derived benefits to the communities.
"We also hope to use this auspicious occasion as a springboard to launch concerted developmental initiatives for the hometowns of the IGP Egbetokun and Fagbohun to create a lasting impact that will benefit the two communities now and provide enduring legacies for future generations", he said.
It would be recalled that IGP Egbetokun, the first IGP of Ogun State origin, was appointed as the Acting Inspector General of Police in Nigeria by President Bola Ahmed Tinubu on 19th June, 2023 while Kolawole Fagbohun was appointed the Ogun State Head of Service on 27th March, 2023 by Governor Dapo Abiodun.
Further according to the statement, "Since their appointment, the two public officials have given a good account of themselves with lofty initiatives as well as policies and programmes aimed at improving service delivery as required by their respective offices."
Source: https://newdiplomatng.com/