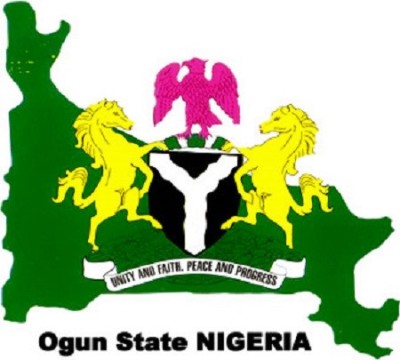 In continuation of its efforts to reposition Ogun State Public Service for better service delivery, the Head of Service, Mr. Kolawole Fagbohun has inaugurated two more committees for the review of Public Service Rules and Financial Regulations.
Inaugurating the committees in his office at Oke-Mosan, Abeokuta, Mr. Fagbohun, said the Governor, Prince Dapo Abiodun graciously approved the composition of the committees to review the Ogun State Public Service Rules and Financial Regulations to be in tandem with contemporary needs, emerging best practices and changing dynamics in the public service of the State.
The Head of Service said the proposed review, would evaluate the current relevance of the documents in addressing modern challenges faced by the State Public Service while examining identified gaps, inconsistencies and obsolete areas of impending operational efficiency for required improvements, among other essentials.
He affirmed that members of the committees were carefully selected based on their track record, experience, and sterling performance in public service administration and financial management. He therefore urged the members of the committees to come up with drafts that will fill the identified gaps to enable the State to continue striving for efficiency, probity, transparency and accountability.
Responding, Chairmen of the Committees, Alhaji Kehinde Ogunfowodu, and Pastor Abraham Senfuye, both of whom are retired Permanent Secretaries in the State Public Service, promised that their committees would work tirelessly to justify the confidence reposed in them. They equally promised to come up with documents that will be acceptable, and usable, serving as a reference point for other States of the Federation in accountability, probity and transparency.
Other members of the committee on Public Service Rules are; Mrs. Lydia Fajounbo, Mr. Adedayo Somoye, Mrs. Olubukola Adeniregun and Dr. Waheed Olanloye, all serving Permanent Secretaries. Mr. Olumuyiwa Ogunsanwo and Mrs. Folasade Shobiyeju would serve as members, while Mrs. Titilope Akindele would serve as secretary
Members of the committee on the review of the Financial Regulations include Mr. Michael Idowu, a retired Accountant General/Permanent Secretary, Mr. Mufutau Towolawi, Mr. Fatai Ogunlana, both Permanent Secretaries; Mr. Larry K. Ilori, Mrs. Oluyemi Oloyede and Mr. Akeem Towolawi and Mr. Richard Manuwa as members. Mr. Adedoyin Sanyaolu will serve as the committee's Secretary.
The two committees have 60 days to submit their drafts.
Recall that another committee to develop an induction and orientation manual for public service had earlier been inaugurated.
Tunde Olayiwola,
Press Officer, Office of Head of Service