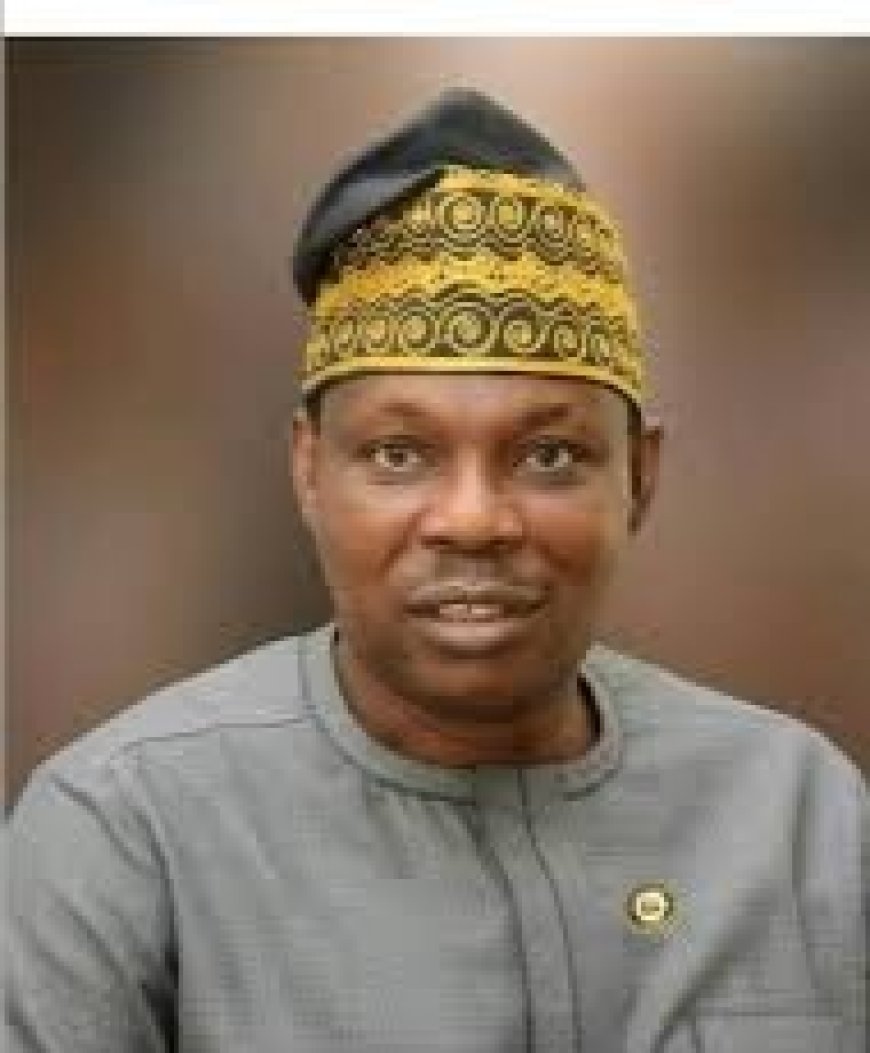 By Adetokunbo FAKEYE
Nigeria – President Bola Ahmed Tinubu, GCFR, on Wednesday, 2nd July, 2023, through his Chief of Staff, Rt. Hon. Femi Gbajabiamila delivered second batch of his Ministerial-Designates to the Senate President.
Among the new 19 nominees is Dr. Iziaq Adekunle Adeboye SALAKO.
Dr Iziaq Adekunle Salako, a native of Ayetoro-Yewa in Ogun West Senatorial District of Ogun State, is a Public Health Physician, health activist, politician, public analyst, community mobilizer, writer and radio presenter.
He holds an MBBS degree from the University of Lagos and Master in Public Health from the Lagos State University. He is a certified colposcopist and sonologist.
Dr. Salako has worked in many institutions including the Lagos University Teaching Hospital, Onicha General Hospital, Ebonyi State, St' Raphel Hospital, Lagos, Mucas Hospital, Lagos and the Lagos State Health Service Commission where he rose to the position of Senior Medical Officer before exiting the organization to pursue other vision.
Due to his community activities and impactful youth mobilization efforts, in 2007 Salako, he was appointed a Commissioner in Ogun State without being a member of any political party.
During the period as Commissioner, he served in 3 strategic ministries of Agriculture, Housing and Health. In these ministries, he was able to introduce some innovations which promoted public health and the general welfare of the people for which he was recognized severally by organizations and bodies like The Nigerian Tribune Newspaper, Lions International (District 404), Nigeria Veterinary Medical Association, Property and Environmental Writers Association of Nigeria, Lagos Housing Fair, Nigeria Union of Journalist, National Association of Resident Doctors (LUTH Branch) and the Yewa Traditional Council, just to mention a few. In 2020, he was appointed as the Chairman, Ogun Hospitals Management Board and was adjudged the best government parastatal Chairman in the State in 2021 by Gateway News Magazine.
Dr. Salako, a pioneer President of Majo Noble Club of Ayetoro (MANCA) is the visioner of the great club who alongside others built the foundation that has sustained and taken MANCA to its current high pedestal of enviable achievements and recognition.
He was a student leader and served in several capacities including the President, Association of Medical Students University of Lagos, Vice President, Federation of Africa Medical Students Association and Parliamentarian/Caucus leader, University of Lagos Student Union. He is a member, Association of General and Private Medical Practitioners of Nigeria, Association of Public Health Physicians of Nigeria and the Nigeria Medical Association. He served as the publicity secretary of the Lagos State branch of the NMA in 1993/1994.
While serving the nation in the NYSC programme in 1994/1995, he emerged as one of the top 10 youth corps members in Old Abia State and was also awarded the Golden Handshake Award of President Jimmy Carter of the United State for his efforts at eradicating Guinea Worm in Onicha local government area of old Abia State (Now Ebonyi).
He has been involved in many voluntary activities and currently serve as a member of the Advisory Board of Quality Management Development Institute, Lagos, Member Afisu Olabimtan Foundation, Ilaro, Secretary, Board of Trustees HOW Foundation, Abeokuta and Secretary, Board of Trustees of Ayetoro Central Initiative for Development.
He sits on the board of some profit-making organizations and is currently the Chairman of Klasik Healthtech and Pharma Nigeria Ltd, Remade Pharmacy and Health Stores and SetUp Solar Nigeria Ltd.
Dr. Salako is a well-travelled man and has attended conferences/delivered papers in many professional fora here in Nigeria and in other countries of the world including Accra, Ghana, London, UK, New-Delhi, India and Ottawa, Canada.
Dr Salako is married with children.