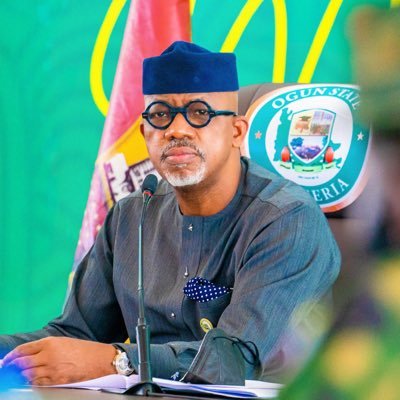 The Olu of Ilaro and Paramount ruler of Yewaland, Oba (Dr.) Kehinde Olugbenle has affirmed that the Governor of Ogun State, Prince Dapo Abiodun has rekindled the hope of the citizens of Yewa/Aworiland through the provision of meaningful infrastructure such as the upgrade of the State Hospital, Ilaro to a modern hospital, the ongoing construction of low-cost housing scheme, and different road constructions across the zone.
Oba Olugbenle who made the affirmation during a Town Hall Meeting on the 2024-2026 Medium Term Expenditure Framework (MTEF) and 2024 Budget organized by the State Ministry of Budget and Planning, held at Ilaro, said that the region had been neglected for eight years by the immediate-past administration which according to him, has contributed to the state of high infrastructure deficit in the area.
Olugbenle who was represented by Onimeko of Imeko, Oba Benjamin Olanite, applauded the Governor for uplifting the infrastructural amenities in Yewa/Aworiland and called for more presence of the State Government through speedy completion of the ongoing reconstruction of Owode/Ilaro road, reconstruction of Eyila/Awori road that links Ogun with Lagos State, reconstruction of Ilara/Egua/Ilase/Oja-Odan road, and the completion of the ongoing Atan/Lusada/Agbara road among others.
In her submission, a Chieftain of the All Progressives Congress (APC) in the Area, Hon. (Mrs.) Iyabo Apampa appreciated the Governor for all he had done for the Yewa/Aworiland, particularly in the areas of education, health and road infrastructure, appealing to the Governor to further assist the Local Government Areas across the State to resuscitate farming systems which would boost food production, address hunger and create employment opportunities.
The Iyaloja of Yewaland, Alhaja Oluwayemisi Abbas thanked the Governor for supporting the market women financially via the "Oko'wo Dapo", pointing out that the financial support has brought about great relief and financial liberty to the beneficiaries.
Ogun State Governor, represented by his deputy, Engr Mrs. Noimot Salako-Oyedele, assured that contributions of the people at the event would be used as a guide to formulate and implement the year 2024 budget, pointing out that the Federal Government had been notified about the deplorable state of Abeokuta/Iboro/Imashayi road, and promised to fix it in no distant future.
He posited that his administration was working towards empowering farmers in the State for adequate provision of food that would cater to the food needs of the people in the State, noting that palliative works on roads were being carried out across the State by the Ogun State Public Works Agency.
Abiola Rufai,
ZIO, Yewa South LG.