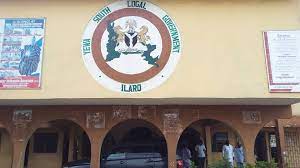 The Chairman of the Local Government, Hon. Lateef Salami while flagging off the reflective jacket at the Local Government Secretariat in Ilaro, said that the introduction of the jacket for motorcycle riders, known as "Okada" was to curb the issues of security challenges being perpetrated by most of the riders in various communities of the Local Government.
      She gave the riders the period of two months from September 13 to November 13, 2023, to get the jacket, warning that any rider that violates the rules and laws guiding the use of Okada in the Local Government would be arrested by the security agents and pay a fine of 15 thousand naira (N15,000) before releasing him and his motorcycle.

      According to him, "You will agree with me that Okada is the major means of transportation in our Local Government, therefore there is the need to find a way of identifying each rider to curb the issue of security challenges being perpetrated by most of this rider in our various communities.
      "At our last Peace and Security Committee meeting, this issue was one of the major issues discussed. It was resolved that all the Okada riders be provided with reflective jackets for easy identification and also be registered with the Local Government".

      Hon. Salami pointed out that the jacket would be sold for #3,500, cautioning that any rider who refused to wear the Jacket would be regarded as one of the criminals tormenting the communities in the Local Government, calling on the people of the area not to board any motorcycle without means of identification.

      Contributing, the Head of Local Government Administration in the council, Mr. Omitogun Bankole, said that the authority of the Local Government alongside the security agencies in the area have had a series of meetings with the riders, cautioning that they must all register with the Local Government and wear the reflective jacket at all times.

      One of the leaders of the Okada Rider Association, Mr. Gbenga Gbokiki pleaded with the Local Government authority to create effective awareness of the new policy with assurance that they would comply with the new norm.
Abiola Rufai,
ZIO, Yewa South LG.