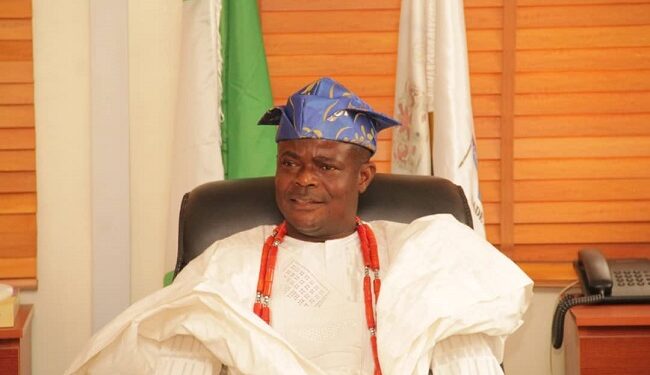 The organiser of this year's Yewaland Mega Cultural Festival has promised a hitch-free outing as the event her date.
The cultural fiesta is being organised by the Yewa Peoples Development Council (YPDC) with the support and supervision of the Yewa Traditional Council (YTC) under the leadership of the Paramount Ruler of Yewaland, Oba Kehinde Gbadewole Olugbenle, MFR.
The proposed Mega Cultural Festival Tagged: 'Celebration of Culture, Tradition, Music, Cuisine and Dance'.
According to a statement issued and signed by its Chairman, Chief Lekan Asuni stated that the event is designed to foster unity, cultural identity and crystallise socio-economic development among the people.
The programme is scheduled for between October 7-15, 2023 across the five local government areas in Yewaland while the grand finale will hold at the Ultra-Modern Pavilion, Ilaro-Yewa on Saturday, October 14 and will feature, among other side attractions, the conferment of awards of recognition on some prominent personalities in Yewaland.
According to the statement, "For several years, Yewa Cultural Festival has been held across major towns, particularly in Ilaro, the political headquarters of Yewaland. The 2023 edition is, however, remarkable in many ways.
"The 2023 Cultural event will mark the first time that the entire Yewa communities will come under one umbrella, YPDC, to jointly organize and hold a Mega Cultural Festival to showcase to the world, their diverse cultural heritage. In music, dance, folklore, cuisine, costumes, et al, the uniqueness of Yewa culture, customs and tradition finds exclusive expression.
"Secondly is the fact that the outlined programmes of event reflect the cultural diversity of a people with a common destiny. For the first time, these unique attributes are being explored to solidify the bond of brotherhood, peaceful co-existence, love, peace, unity, social and economic prosperity for the indigenes and residents in Yewaland.
"Thirdly, and most importantly, is, even in the euphoria of cultural renaissance, 2023 Yewa Cultural Festival has provided an avenue for the people to chart a course for social economic rebirth. The proposed Economic Summit is such a strategic pathway to evolving socio-economic development of Yewaland," the statement read.
Some of the dignitaries expected at the programme include; Ogun State governor, Prince Dapo Abiodun, deputy governor, Engineer Noimot Oyedele Salako, among others.